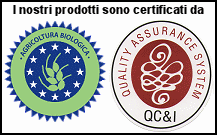 Oil
The name Secularis is in homage to the trees found in the area, almost all of which are of the Tonda Iblea cultivar and over one hundred years old. The Terre Iblee farm still follows millennia of tradition: we pick the olives by hand and cold-press them within 24 hours using a continuous cycle system; the oil is then left to decant naturally before being bottled, thus preserving its nutritional qualities and flavour. This traditional method and the high quality of the olive plants create a golden-green oil with a perfect texture: a bouquet of spring herbs leads one to a slightly spicy flavour, softened by a delicate hint of artichoke.


Wines
Oregano
Oregano was widely farmed and enjoyed in ancient civilisations such as Egypt, where it was used not just to cook but also as medicine. Terre Iblee gives the same dedication to the cultivation of this herb. We use a strictly organic method to maintain the natural and curative properties of this precious plant. Each seedling is raised with love and a wide space to put down roots, to grow and flower in an absolutely natural way. And in the coolest hours of a May morning, when the air is full of fragrance, the plant is delicately and skilfully harvested. Each twig is placed in the shade in a wide-brimmed basket, and allowed 3 days to dry. The twigs are then individually placed into elegant PET sachets, which preserve their aroma and their properties
Raspberries
Our organic raspberries are available from June to December.